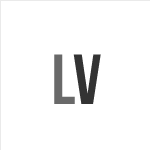 La Hija del Adelantado
Novela histórica cuya trama se desarrolla en la época de la Colonia, en el siglo XVI, en la antigua capital del reino de Guatemala, cuando el Adelantado (el conquistador de esas tierras, Pedro de Alvarado) regresa a Guatemala, ya que por mandato de Su Majestad sería el nuevo gobernador. Llegó a la ciudad con su esposa e hija, que tienen una participación importante en el argumento del libro. Doña Beatriz de la Cueva, esposa del adelantado, su hija mestiza Leonor, princesa de Xicotencal, por quien, evidentemente, recibiese el título el libro.
Historical novel set in the Kingdom of Guatemala in the 1530s and 1540s, shortly after the Spanish Conquest.
Genre(s): Historical Fiction
Language: Spanish